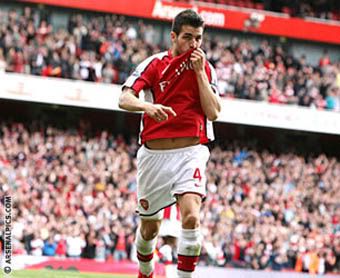 Cesc kisses his Arsenal badge after scoring a goal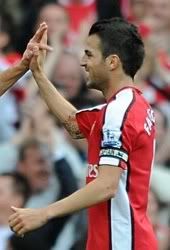 arsenal.com
Arsenal midfielder Cesc Fabregas insists he sees his long-term future at the club.
Fabregas has been angered by speculation about his plans and put the record straight after the 6-2 Barclays Premier League victory against Blackburn.
The 22-year-old kissed the badge after scoring and told Sky Sports: "I am committed to this club, it is my seventh season here.
"It is hard to hear people saying I am not committed or something. It was a good time to show I love this club."
Blackburn twice took the lead only for Arsenal to fight back and mark manager Arsene Wenger's 13 years in charge with a comfortable victory.
Fabregas was outstanding and said: "We did not do well in the first 10 to 15 minutes and were a bit shaky defensively. But after the goal we did well and it was a good game."
Asked about his own display, he added: "I am happy with all the team's performance.
"We can do better - it is just one more game in the race for the title."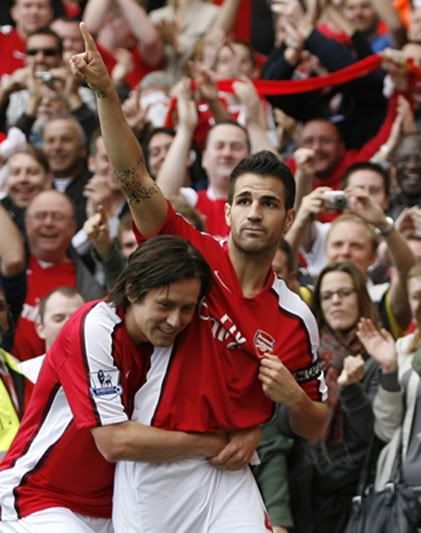 Cesc Fabregas shows Arsenal badge, hugged by teammate Tomas Rosicky

-yahoo.sports