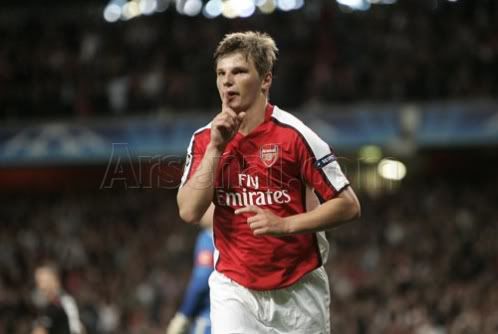 London (9/29) - Arsenal remain on top of Group H in UEFA Champions League after a 2-0 victory over Greek side Olympiakos at the Emirates Stadium.
However, the hosts could not give their fans a relief before the late minutes as the visitors kept their defense well.
In the 78th minute, the resurgent Robin van Persie broke the goalless state, converting Eduardo's assist into a goal.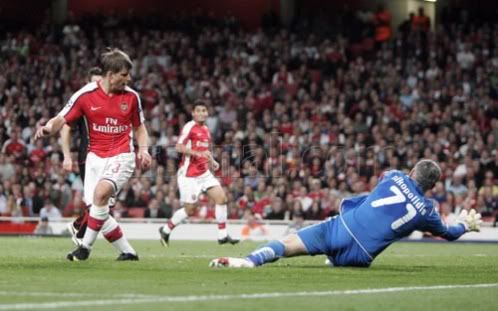 And just eight minutes later, Arsenal's top assist Cesc Fabregas provided the ball for Andrei Arshavin. Fabregas sent over a low ball from the right and Arshavin clipped a backheel past the keeper.
With this win, the Gunners seem to commemorate their manager Arsene Wenger's 13th year as the coach of the North London club. Wenger came in September 1996 and becomes the longest-reigning Arsenal manager in history.
As for young goalkeeper Vito Mannone, this match is his 3rd clean sheet in the season -- after Arsenal crushed Wigan 4-0 and surmounted Fulham 1-0 in the English Premier League.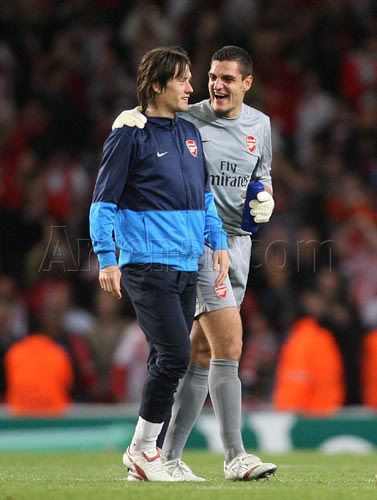 source and pictures by
arsenal.com