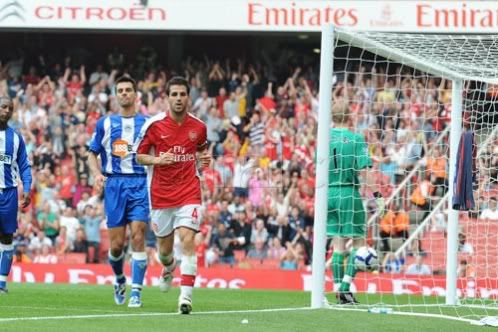 Cesc Fabregas runs after scoring Arsenal's last goal
Arsenal won their fifth match of the season when they beat Wigan Athletic 4-0. Thomas Vermaelen struck double.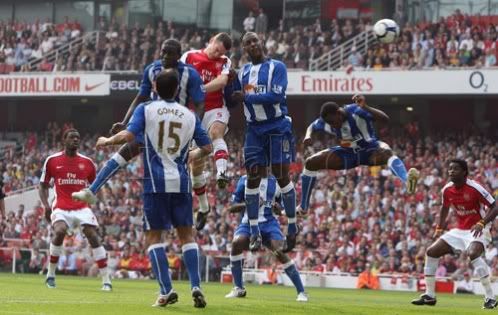 Thomas Vermaelen's header
Eduardo made the lead comfortable. His first effort hit the post but the ball found its way back to him via Diaby, and the Croatian fired home through a deflection off Emmanuel Eboue.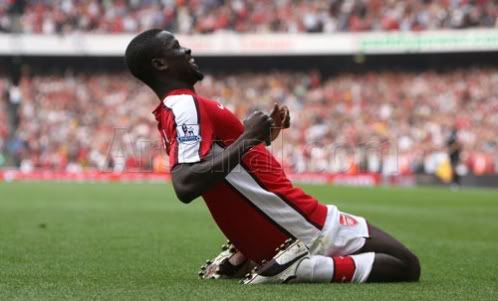 Emmanuel Eboue slides
Captain Cesc Fabregas scored the last goal at the 90th minute when he turned the ball home at the near post from a low Bendtner cross. Arsenal has been absolutely dominant at that time, as the scoreline suggested.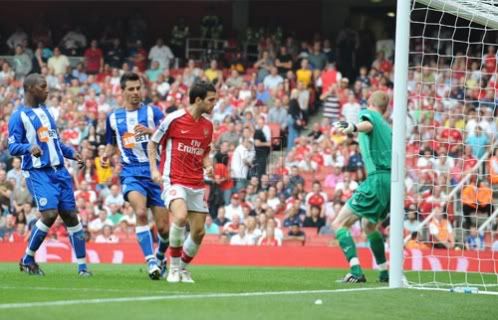 Cesc on target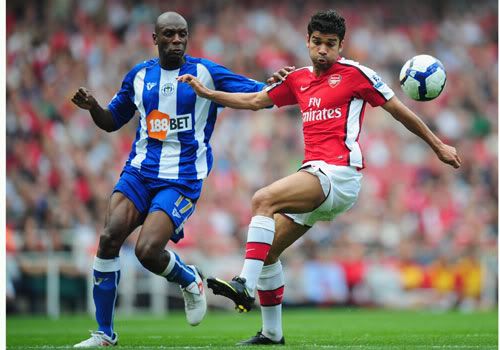 Eduardo holds off a challenge from Emmerson Boyce of Wigan Athletic
- premierleague.com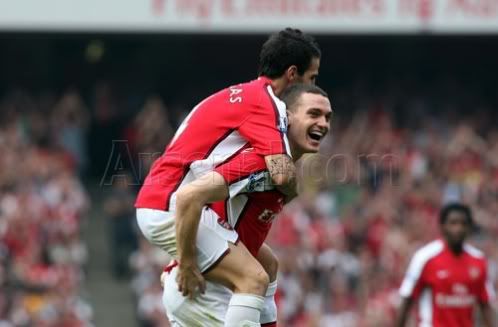 Vermaelen carries the skipper Cesc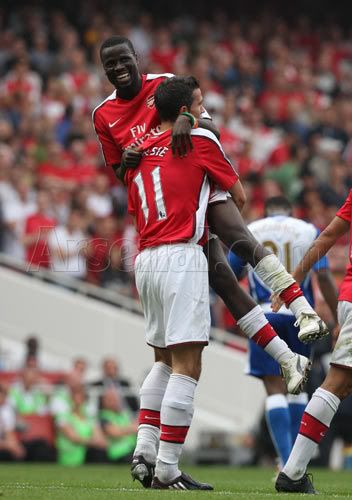 Eboue jumps and hugs Robin van Persie
Arsenal is now in the seventh place in the Premier League standings.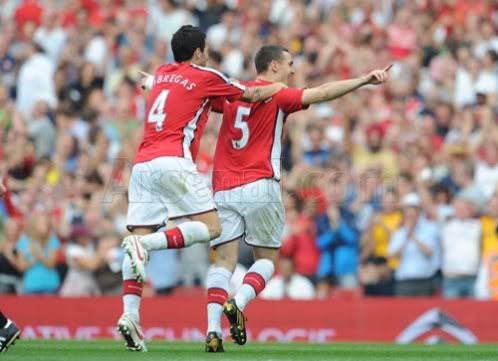 Thomas and Cesc celebrate Vermaelen's goal
pictures and text by arsenal.com