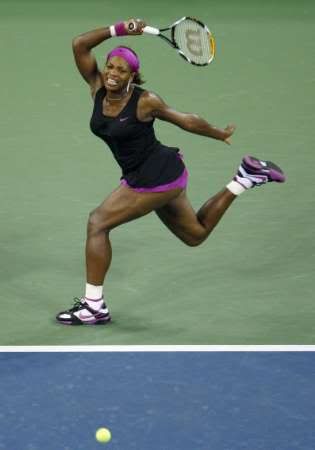 New York (9/8) - Defending champion Serena Williams won over seven-seeded Italian Flavia Pennetta 6-4 6-3 in US Open quarter-final. She will face come-back Kim Clijsters who conquer eighteen seed Li Na in straight sets, 6-2, 6-4.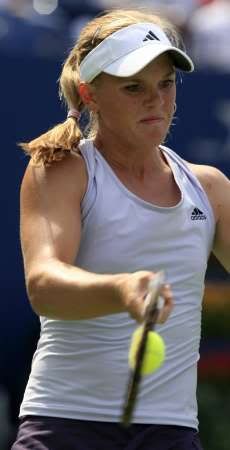 Melanie Oudin hits a return to Nadia Petrova.
The top-half quarter-finalists are not seeded except for Caroline Wozniacki (seeded 9). But she will meet a hard challange for her opponent teenager Melanie Oudin. Oudin, will be 18 years old in had beaten 3 seeded Russian players before: Elena Dementieva (4), Maria Sharapova (29), and Petrova (13). Reaching a Grand Slam quarter-final is the best result in Oudin's carreer.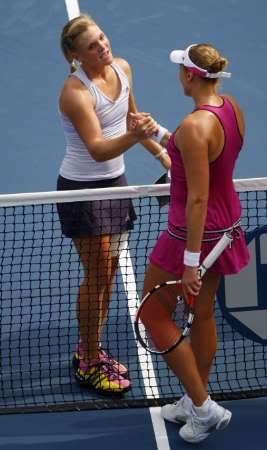 Petrova congratulates Oudin after losing 6-1, 6-7 (2), and 3-6 to Oudin.
Murray Lost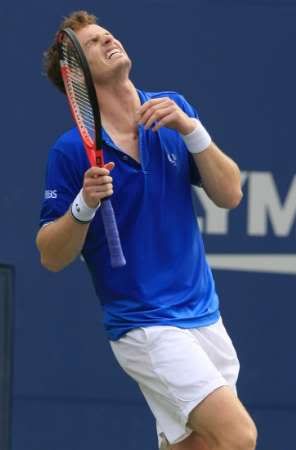 Andy Murray reacts after losing a point against Marin Cilic
Second seed Andy Murray was defeated 5-7, 2-6, and 2-6 by 16-seeded Marin Cilic in the fourth round. The British failed to repeat his achievement in US Open 2008 as a finalist. Cilic will face Juan Martin del Potro who beat Juan Carlos Ferrero 6-3, 6-3, and 6-3.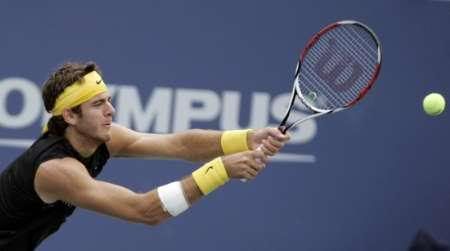 Juan Martin del Potro returns a shot to Juan Carlos Ferrero.
all pictures by reuters