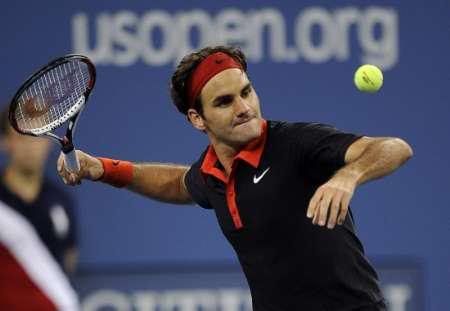 Federer hits the ball into the stands after beating Greul
World number one Roger Federer moves to the third round after beating Germany's unseeded Simon Greul 6-3, 7-5, 7-5. The 2004-2008 US Open champion will take on 2001 US Open winner Lleyton Hewit who defeated Juan Ignacio Chela 6-3, 6-3, and 6-4.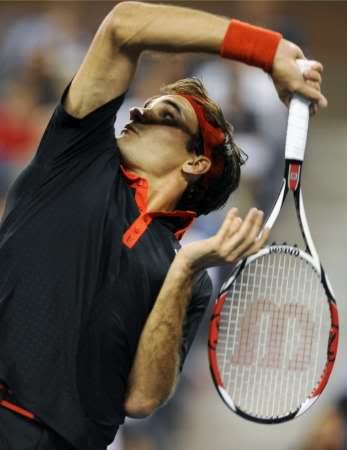 Federer reaches back to return a volley to Greul
"I just had to make him play more shots, be more tough," said Federer. "I had to raise my level today to win because that's what was required to get through."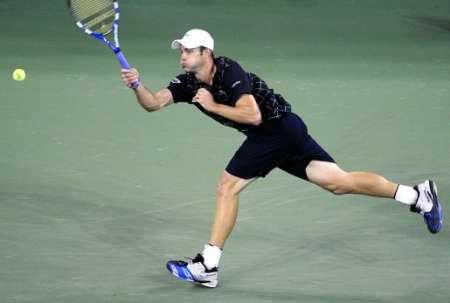 Fifth-seeded Roddick hits the ball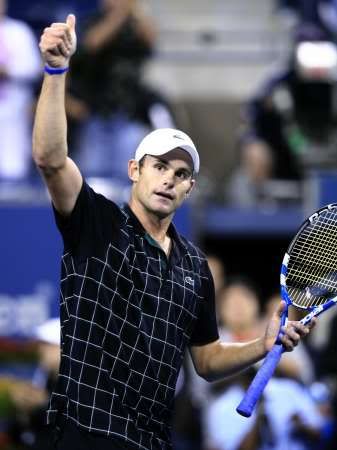 Roddick gives thumb's-up to the crowds
Local favorite Andy Roddick also reached the third round as he beat French Marc Gicquel 6-1, 6-4, and 6-4. His next opponent is compatriot John Isner.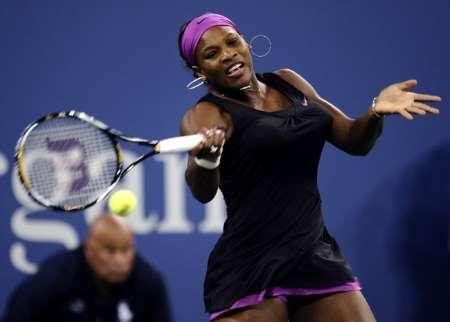 Serena returns a forehand to Czink
In the women's singles, defending champion Serena Williams subdued Melinda Czink in an easy win, 6-1, 6-1, to meet Maria Jose Martinez Sanchez in the third round.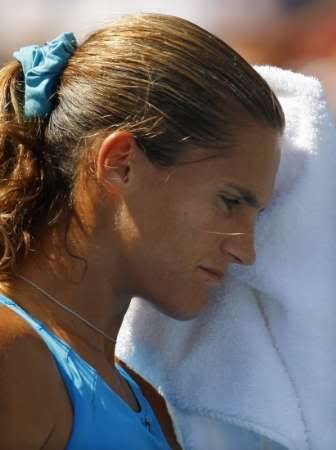 Mauresmo wipes her face s she loses to Wozniak
Former world number one Amelie Mauresmo suffered loss from Aleksandra Wozniak in the second round, 4-6 and 0-6. There are also surprises in the women's singles second round. Unseeded local player 17-year-old Melanie Oudin upset fourth seed of Russia, Elena Dementieva, 5-7, 6-4, and 6-3. Following the match, another unseeded player, Yaroslava Shvedova, overcame fifth-seeded Jelena Jankovic 6-3, 6-7 (4), and 7-6 (6).
all pictures by reuters