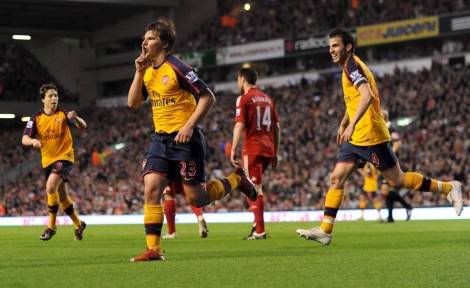 Andrey Arshavin created a new record as he struck four for Arsenal's holding Liverpool 4-4 in Anfield, Liverpool.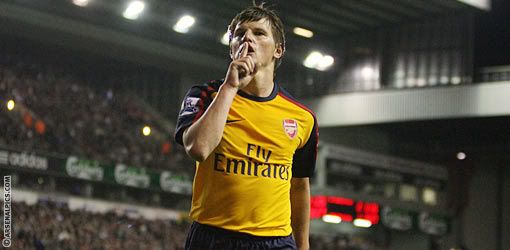 Though Arsenal didn't win, Arshavin became the first player to score four times in the English Premier League.
For Arsenal, this was the second time in a period of two years that a Gunner scored a quadruple in a match. In 2007, Julio Baptista, now playing in AS Roma, also contributed four goals against Liverpool again in an English League Cup match that ended 6-3.
Arsenal is now sturdy in the fourth position, but they still aim to finish higher in the table.