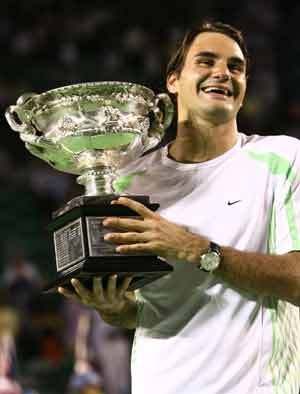 Former world number one Roger Federer accepted a wildcard into Rolex Monte Carlo Masters that begins on Monday (4/13). He will head there to start the clay court season.
Federer is looking forward to winning his first 2009 title. In the previous two Masters events, the Swiss ace was defeated in the BNP Paribas Open semi-final by British Andy Murray, while in the Sony Ericsson Open semi-final, he was beaten by Novak Djokovic.
He was the 2006-2008 Monte Carlo finalist.