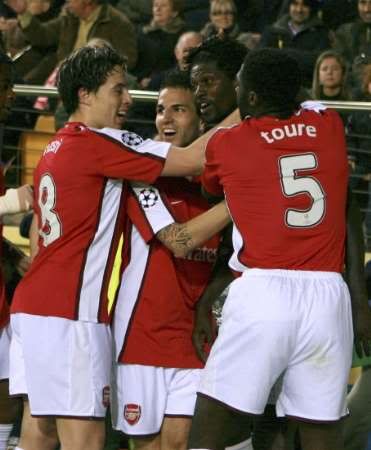 In the UEFA Champions League quarter-final first-leg result, the visitor team Arsenal managed to draw Villarreal 1-1 after the home team led 1-0 at the 10th minute through Marcos Senna's goal.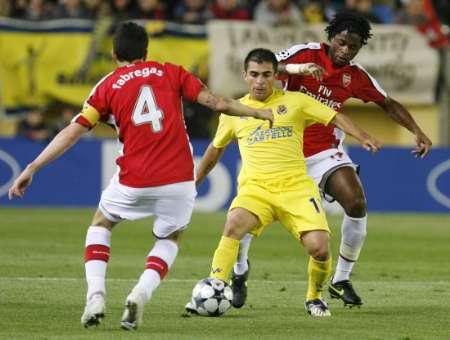 Villarreal continuously played offensive, and three Arsenal players received yellow cards: Alex Song, Emmanuel Adebayor, and Cesc Fabregas. Fabregas was marked because he started a free-kick before the referee blew the whistle.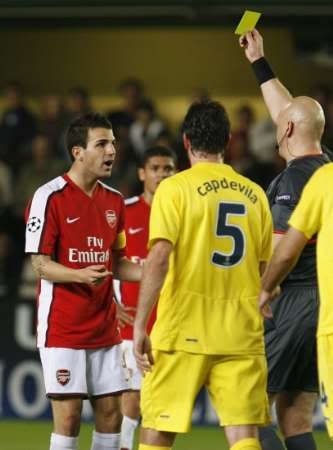 This score remained until the end of the first-half.
The performance of the Gunners improved during the second-half, and Emmanuel Adebayor continued Cesc Fabregas' long pass, somersaulting to score a impressive equalizer.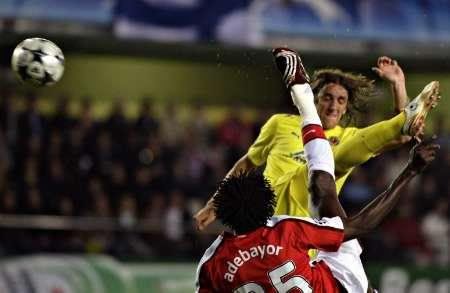 However, this draw cost the fitness of two pillar players, goalkeeper Manuel Almunia, who suffered ankle injury, and defender William Gallas, who sprained his knee ligament. They are supposed to rest for a couple of weeks.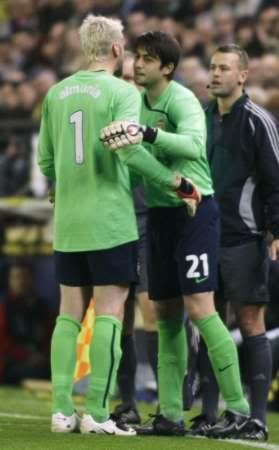 Other Champions League results:
Manchester United 2-2 Porto
Liverpool 1-3 Chelsea
Barcelona 4-0 Bayern Munich
Photos by reuters.com