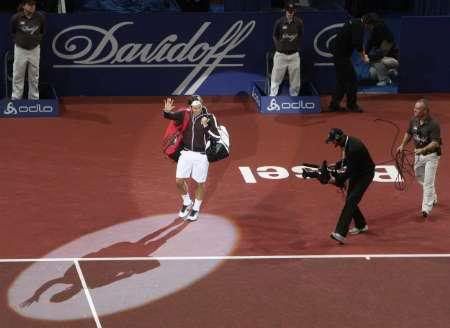 Federer waves his hand as he arrives on the court for his semi-final match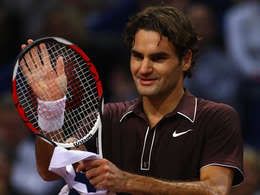 Basel (11/7) - Roger Federer overpowered compatriot Marco Chiudinelli to set up final clash with Serbian Novak Djokovic at Davidoff Swiss Indoors.
The world number one, who has won this title for the past three years, was troubled by his sometime doubles partner but Federer was better in the class that he won the tie-break in the first set and and then broke early in the second on his way to a 7-6 (9/7), 6-3 victory.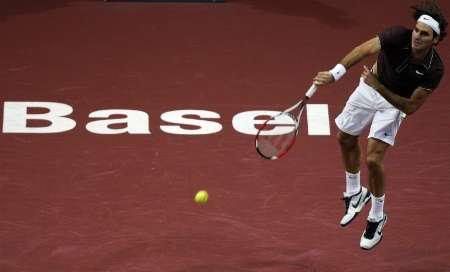 Federer serves
Federer, 28, created 42 winner and 4 aces compared to Chiudinelli's 36 winner and only one ace.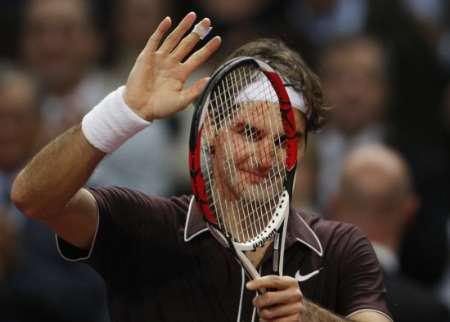 Roger celebrates his win
Meanwhile, second-seeded Djokovic battled hard to defeat Radek Stepanek 6-7 (4/7), 7-5, and 6-2, to book his place in the final. Roger celebrates his win
Djokovic's record against Federer reads only four win from 13 meetings, although they are level from four matches this year.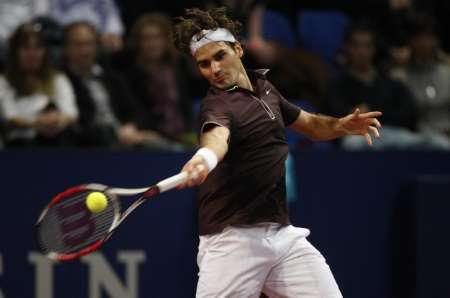 pictures by reuters and espnstar
espnstar
davidoffswissindoors