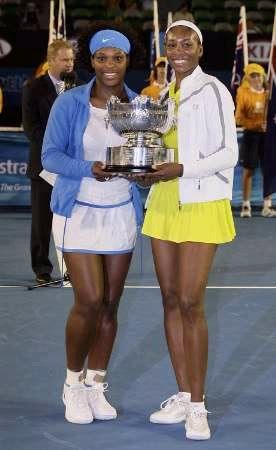 Serena, Venus, Hantuchova, and Sugiyama
American Serena and Venus Williams won their eight Grand Slam doubles title after the 6-3, 6-3 win over Daniela Hantuchova and Ai Sugiyama.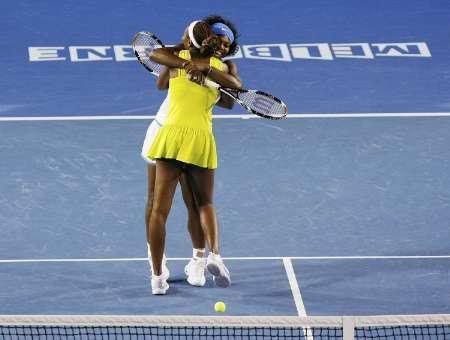 Serena and Venus hug to each other
"(Playing doubles) definitely helps my singles," Williams said. "I have a great partner. I don't have to work too hard out there, just hit some big serves. Venus hits some big serves. We put the ball away.
"Most of all, I love to play doubles. For me it's great practice, great fun. If I'm really fit then I like to go for the win in both events."
In the men's singles, Fernando Verdasco wasted the opportunity to be the finalist of Australian Open when he lost to Rafael Nadal 7-6 (4), 4-6, 6-7 (2), 7-6 (1), and 4-6. Nadal will face 13 Grand Slam champion Roger Federer in the final. Federer is seeking to his 14th Grand Slam. Meanwhile, Nadal never won a title since he took the world number one from Federer. But he would be very tired after playing in more than 5 hours today.
Verdasco created two double faults in the final game of the final set that gave Nadal easily the victory.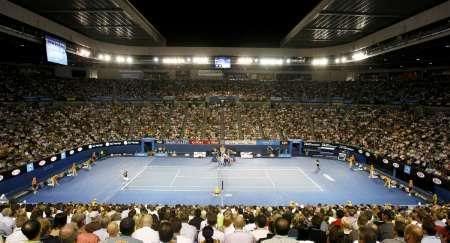 Rod Laver Arena during the men's semifinal between Fernando Verdasco and Rafael Nadal
www.reuters.com