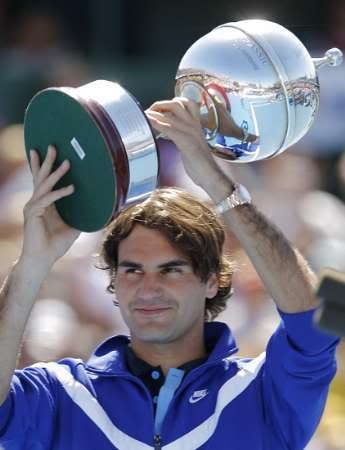 Federer raises his trophy in Kooyong Classic.
Roger Federer downed his compatriot Stanislas Wawrinka 6-1, 6-3, in just 57 minutes. Wawrinka played nervously that he gave Federer three break points in the first set. Federer took the second set 6-3 to obtain his second AAMI Classic title. He will be a favorite for the Australian Open that started on Sunday.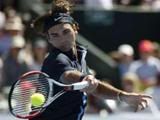 Federer's forehand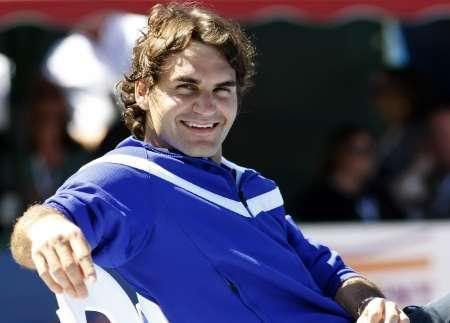 Federer smiles at Kooyong Classic, when he competed against Wawrinka.
www.reuters.com