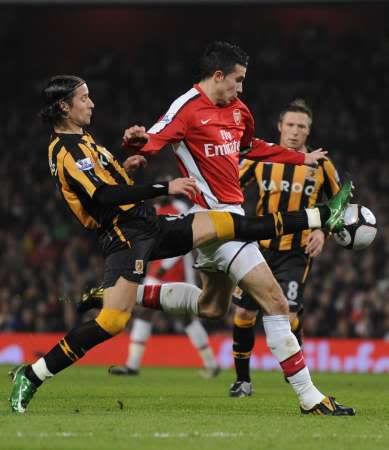 Robin van Persie shot the ball
Arsenal advanced to FA Cup semi-final after beating Hull City 2-1. Hull led 1-0 as Nick Barmby scored at the 13th minute. The equalizer didn't arrive until the 75th, after a pass by Nicklas Bendtner in front of goal was deflected into the path of Andrei Arshavin who set up Robin van Persie for an easy tap-in. Then Gallas, who was stripped of the captaincy earlier in the season for criticizing his teammates, scored the winner, at the 84th minute.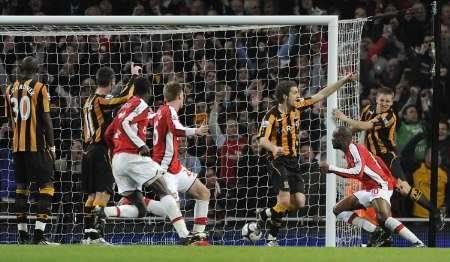 William Gallas celebrates his goal
Arsenal will challenge Chelsea who had previously clinched a spot in the semi-final.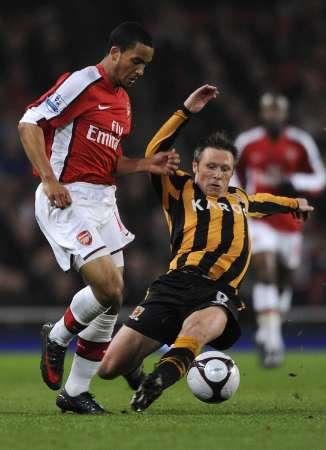 Theo Walcott's action in FA Cup Quarter-final
www.reuters.com
thestar