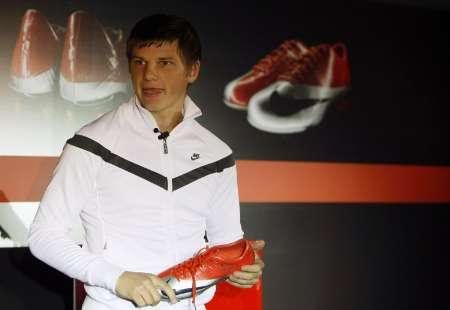 Arshavin holds his soccer boots during his presentation on March 23, 2009 - reuters.com
Mercurial Russian playmaker Andrey Arshavin has hinted Arsenal could be the last club he plays for in his career.
The 27-year-old Russian playmaker has settled in quickly following his deadline day transfer from Zenit St Petersburg and his arrival has coincided with a upturn in fortunes for the Gunners, who look set to finish the season in the top four.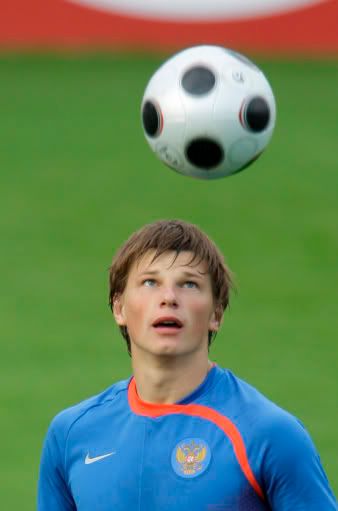 Arshavin's header - arsenal.com

Arshavin, who is currently on international duty preparing for the World Cup qualifier against Azerbaijan, scored his first goal for Arsenal in the 4-0 win over Blackburn on March 14.
"The players are friendly and I feel comfortable with the team in general," Arshavin told a press conference in Russia.
"I am pleased to have a long-term contract and I could well finish my career here."