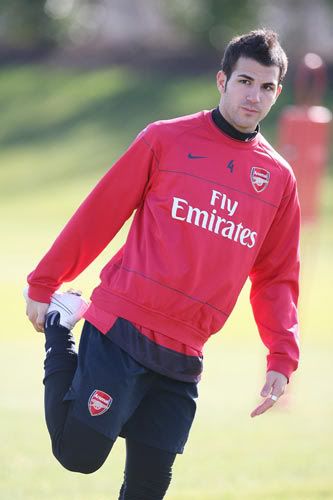 Arsenal's Cesc Fabregas says will go in front of the FA after he was accused of spitting at Hull's assistant manager.The Tigers claim Fabregas spat at assistant manager Horton after their FA Cup clash at the Emirates Stadium on Tuesday night.
The midfielder was quick to deny the claims but Hull have pushed for the FA to investigate and the authorities at Soho Square have written to the club to gain their version of events.
But the Spaniard is more than happy for the FA to look into the matter.
"I will leave it in the FA's hands for the time being - I will wait to see what they say," he told The Sun.
"I've absolutely nothing to hide and nothing to be ashamed of.
"The simple fact is I did not spit at the assistant manager of Hull City."
Fabregas also denied claims of spitting at Michael Ballack when during Arsenal's clash against Bayern Munich during a Champions League match in 2005.
"I remember the incident clearly. It was four years ago and I leant over and shouted at him," he added.
"I did not spit at him."
espnstar.com