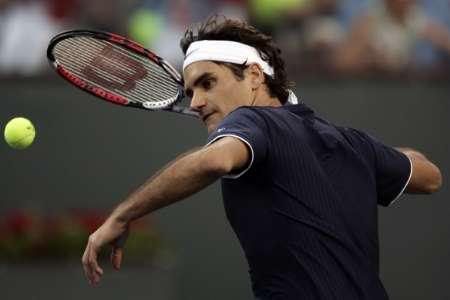 Roger hits a ball to crowd in Indian Wells first round
- Reuters
Indian Wells, California - Absence in Dubai and the Davis Cup did not make Roger Federer lose his greatness of playing. Receiving a bye in the first round, the second-seeded Swiss overpowered France's Marc Gicquel 7-6(4), 6-4.
However, the 2004-2006 champion admitted that he has not yet shown his best performance.
"I am happy," he said. "I was a bit rusty maybe, coming back from not having played. But it was OK. I'm happy I've won. That's always most important."
Croatia's Ivo Karlovic, who beat Sergiy Stakhovsky 6-4, 6-2, will be Federer's next opponent.