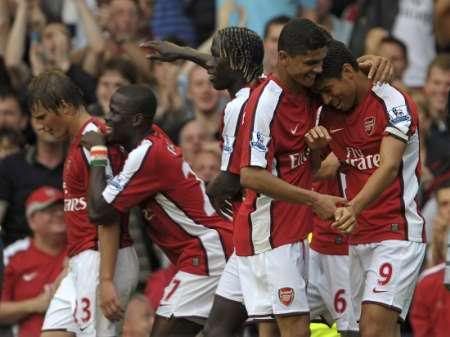 Eduardo celebrates his goal
Liverpool (8/15) - In the opening match of the 2009/2010 English Premier League, Arsenal visited Goodison Park to play against Everton. The Gunners - without the injured players Theo Walcott, Lukasz Fabianski, and Tomas Rosicky - amazingly had a three-goal lead at the first half-time through Denilson, William Gallas, and Thomas Vermaelen. It was Vermaelen's debut for Arsenal since he was transferred from Ajax Amsterdam.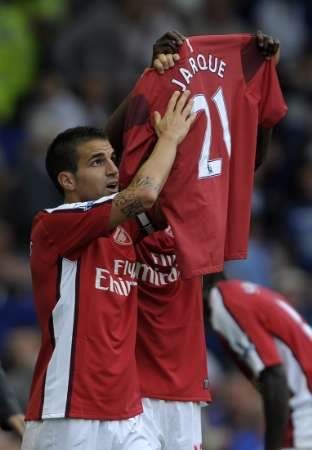 Fabregas raises Jarque's shirt
In the second half, Arsenal still dominated the match. They managed to add three more goals, two of which were from Cesc Fabregas, and the other from Eduardo, who replaced Robin van Persie. Everton fans was a bit consoled through Louis Saha's goal during the last minutes.
This win was crucial for the Gunners, who will play Celtic in Glasgow in the Champions League qualifier first-leg match.
all pictures from reuters.com