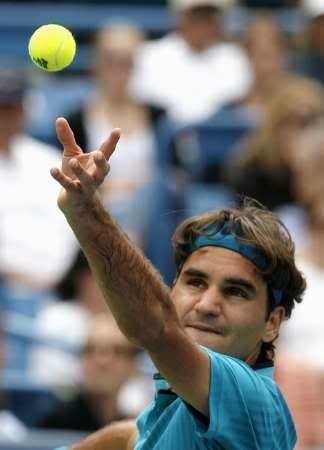 Roger Federer serves to Andy Murray
Two-times Cincinnati champion Roger Federer will take on Serbian Novak Djokovic in Western & Southern Financial Group Masters final today (8/23). The world number one humbled Andy Murray in straight sets, 6-2, 7-6 (8) while fourth-seeded Djokovic downed Rafael Nadal 6-1, 6-4.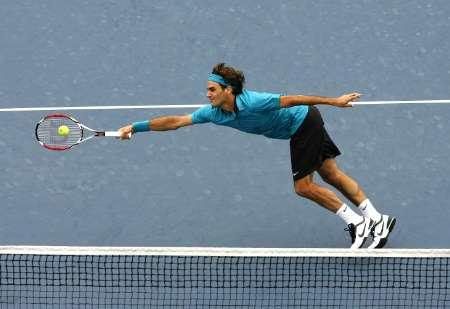 Federer returns a shot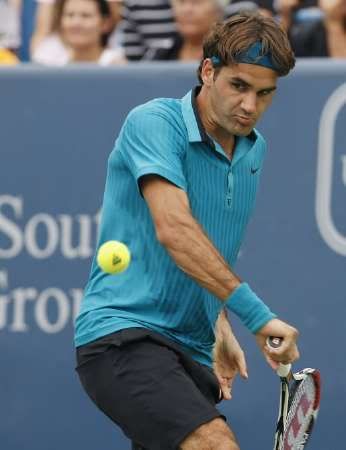 Federer hits the ball
Federer is seeking his 16th ATP Masters Series. Meanwhile, Murray was failed to become the fourth man to win the Canada and Cincinnati Masters Series titles back to back.
He could not even force a single break point and the Swiss broke serve twice in the first set and then saved two set points in the tiebreak to reach the final.
"It was just overall a very good performance,"
said Federer, who beat world number two Murray for only the third time in their nine meetings.
"I stayed aggressive. I was always looking to make the plays and I think in the end I deserved to win, just because I wasn't scared to go after my shots. And I think I served well."
"I know my game's on, and when my game's on, I know I can beat any player in the world,"
he commented.
reuters.com
rogerfederer.com
all picture by reuters